Due to the rapid development of bioanalytical high-throughput technologies, such as NGS or HPLC/UPLC-MS, it became easy to generate complex data in record time. To answer research questions adequately, it is of utmost importance to successfully uncover hidden patterns and correlations in these data sets. Thus, the challenge in science today is mostly not the generation of sufficient data sets but their bioinformatic analysis. Consequently, it is time to provide a platform that allows to manage and analyze Big Data efficiently. Therefore, BioVariance GmbH developed BioCore Studio.
What is BioCore Studio?
BioCore Studio is a web-based software for the assembly, automation and parallelization of data analysis workflows, so-called pipelines (see Fig. 1). It was built to assist in computation-intensive biomedical research.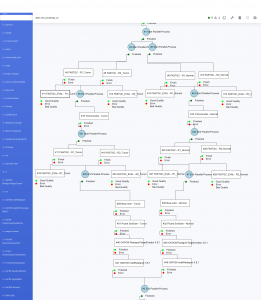 The platform comprises tool packages that enable the user to intuitively design tailored analysis pipelines by drag and drop. There is no programming knowledge required. Additionally, BioCore Studio is suitable for all data types.
Visualization of the process in real time and insights into results and output of each step guarantee a transparent workflow. Regularly occurring tasks can be scheduled or started immediately. Due to its innovative parallelization and automatization technologies BioCore Studio enables time and cost savings as well as an optimal utilization of technical resources.
BioCore Studio is flexibly scalable in terms of computing power and adapts to individual needs. Huge amounts of data can be processed quickly and safely. Thanks to the Kubernetes cluster, available computing capacities are used efficiently.
The Product in Action
The BioVariance GmbH employs BioCore Studio to analyze high-throughput NGS data for its clients in the pharmaceutical and medical industry (see Fig. 2). For this purpose, ready-to-use pipelines are implemented. These are continuously expanded and optimized by the BioVariance GmbH with regards to new biomedical trends.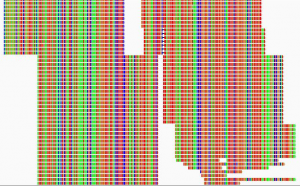 Benefits with BioCore Studio
State-of-the-art parallelization and automation technologies (i.e. Kubernetes, Docker)
Fast Processing of Big Data
User-friendly, intuitive interface
No programming required
Applicable for all data types without conversion
Transparent process tracking
Scalability of computing capacity
Ready-to-go-Pipelines
Implementation of Tailored Tools possible
BioCore Studio makes state-of-the-art computation technologies effectively usable for scientists.
Contact Person 
Helen Riessbeck | Sales and Distribution